Locksmith Derby
Call for your FREE no obligation quote!
Budget Locksmiths Derby are pleased to serve local residents of Derby, our focus is to provide a broad variety of locksmith Derby services at the best budget rates possible to both home owners and businesses in the City Centre but not forgetting the surrounding towns, no matter the part of Derby you are from, our locksmiths in Derby cover near all areas at all times of the day and night, and are exceptionally quick to arrive.
Our professional locksmiths are trained in all aspects of the trade, this means they can open all doors, replace locks, repair all doors including uPVC, Composite, Aluminium and Timber, along with uPVC Double Glazing Windows offering a quick boarding up service with next day glass replacement. Our team are happy to talk you through the repair when carrying out the task to show you what exactly has happened in your situation.
Emergency Locksmith
In most cases
we can be with you
within 15 minutes of calling.
Just Call
01332 492 024
Apart from the variety of services we provide, our team are dedicated to be available 24 hours a day which enables us to serve you around the clock, whether you require our door opening service or a lock change, our locksmith Derby team are trained in all aspects of the trade, we can cater for all requirements big or small for both residential and commercial customers.
Our company has been known to be recommended by the POLICE on many occasions, if you require any type of advice related to locks, repairs or security, please give us a call for a friendly chat.
If you require an Emergency locksmith in Derbyshire please call right away on 01332 492 024 and we'll advise you accordingly. Don't forget, obtaining your quote from Budget Locksmiths Derby is free of charge.
Areas Covered By Our Locksmiths In Derby
If you live in the inner or outer parts of Derbyshire and require a locksmith, you'll be glad to read we are one of the locksmith Derby companies that cover all areas no matter where you are located. Our locksmith Derby team come fully prepared for all situations, including emergencies, or pre-booked scheduled work. If you require any advice on our locksmith services or would like to confirm if we cover your area, please give us a quick call and we'll be happy to assist.
With our locksmiths in Derby serving all areas, we're certain we'll fulfil all requirements you may have. Some of the Derbyshire areas our locksmiths cover include Kegworth, Melbourne, Shardlow, Long Eaton, Ilkeston, Heanor and Ripley. If you cannot see your town on our list you need not worry, you'll still be able to get a FREE QUOTE on the service that you require, which includes lock changes, door opening and upvc door repairs. 01332 492 024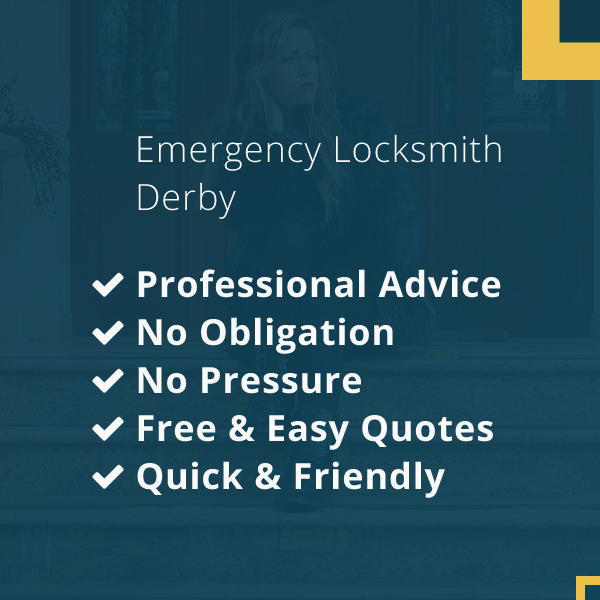 Emergency Locksmith Derby
The Budget Locksmiths Derby team have you covered with all Emergency situations, it can be a stressful time if you are, a) locked out of your home or business, b) you have been unfortunately burgled and require your locks changed, c) your uPVC doors have failed to lock or unlock, or function as normal. There are many of reasons why you may need a locksmith in an emergency situation, remember, no matter what the emergency is, you can certainly rely on the Budget Locksmiths Derby team to be there for you, 24 hours a day 7 days a week, our rates are affordable at all times of the day and night. At Budget Locksmiths Derby, we don't only serve Residential, we have locksmiths, safe experts, vault engineers all within our team for our Commercial clients requiring any emergency assistance with safes and vaults, contact us with your requirements and we're certain we'll be able to provide the best advice.
FREE Quote on all Services
Prior to booking one of our services, you should first call or e-mail us requesting a FREE Quotation, available for both Residential and Commercial customers. The Budget Locksmiths Derby team provide an extensive range of local locksmith services that include lock changes, uPVC door repairs, uPVC window repairs and window boarding.
Here at Budget Locksmiths Derby, we take great care of our customers by providing quality workmanship at budget rates, how do we do this? we manage are company within accordingly, which enables us to pass the savings onto our customers, providing a cost effective locksmith service for everybody.
If you are quoted over the phone or e-mail whilst communicating with Budget Locksmiths Derby, this is the price you'll pay, as quoted, there are no hidden costs whilst working with our established locksmith company, what should you expect? reasonable prices at all times day and night, and an exceptionally quick arrival time from our highly experienced locksmiths in Derby.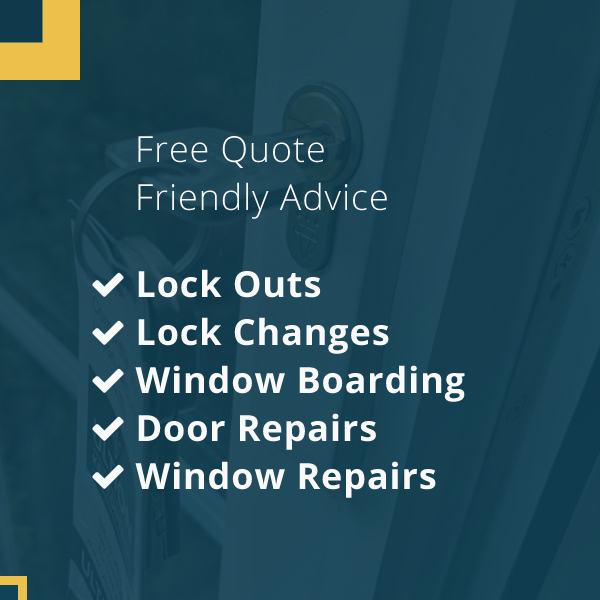 Our Locksmith Derby Services
Residential Locksmiths Derby Services
Here at Budget Locksmiths Derby, we provide a broad range of locksmith services from Door Opening (in the case of being locked out, homes and businesses), Lock Changes for all circumstances (lost keys), to uPVC Door Repairs. Our locksmiths are available 24 hours day and night, 7 days a week and are exceptionally quick to arrive. Why not call us for a FREE no-obligation quote?
Door Opening

Anti Snap Lock Change

High Security Lock Change

Bedroom Door Locks

uPVC Door Repairs

Composite Door Repairs

uPVC Windows

Timber Windows

Garage Lock Change & Upgrades

Garage Doors

Home Safes

Safe & Cash Box Opening

Window Boarding
We serve both home owners, tenants and businesses local to Derby, if you have any concerns which you would like to discuss, please call our friendly locksmith Derby team whom will be happy to assist.
Commercial Locksmiths Derby Services
The following are just a handful of services that we offer to our commercial clients, if you cannot see the service listed that you require and you think we can be of help, just simply give us a quick call and we'll be sure to advise you accordingly, it'll be likely that we have the skills to fulfil every requirement you may have.
Door Opening

Lock Change

Roller Shutter Door Repairs

Fire Door Repairs

Emergency Door Hardware

Safe Opening

Safe Repairs

Vault Removals

Vault Opening, Repairs

Master Key Systems

Window Boarding
Being a commercial business, estate agent, property management or property developer, all require the services of a locksmith at some point in time, and there's no better than having a reliable tradesman to rely on at the most important times, 24 hours even better!
The Budget Locksmiths Derby team are ready to support your company all times of the day and assist with all requirements you may have, we have some great rates for the trade which will help your company save along the way!
Our locksmith trade rates are available to businesses of all sizes, and are certainly valid for all our services, including lock changes, door opening, and uPVC door repairs. We have many deals available including reduced rates on long-term lock changes and lock installations.
We make it convenient by making our locksmith team available 24 hours a day, the parts we use are by high quality known brands so you can be assured on the quality you'll receive.
For locksmith Derby Trade Rates Please call 01332 492 024 to talk about commercial opportunities.
UPVC Door Repairs
Vulnerabilities within uPVC doors can accrue when the doors have had repetitive use over time, which is only normal to expect wear and tear for such materials and parts. The vulnerabilities most commonly found are mainly loose handles with signs of weakness and misalignment of the door and frame itself. uPVC doors are best kept maintained to avoid any potential vulnerabilities, other signs of weaknesses are cylinder locks that stick out too far, these can be a target for lock snapping which is a common method used in burglary's, so if you think your door has had wrong sized locks fitted, please do contact your local locksmith in Derby right away, if you have any concerns and would like to ask any questions please call our locksmith Derby team on 01332 492 024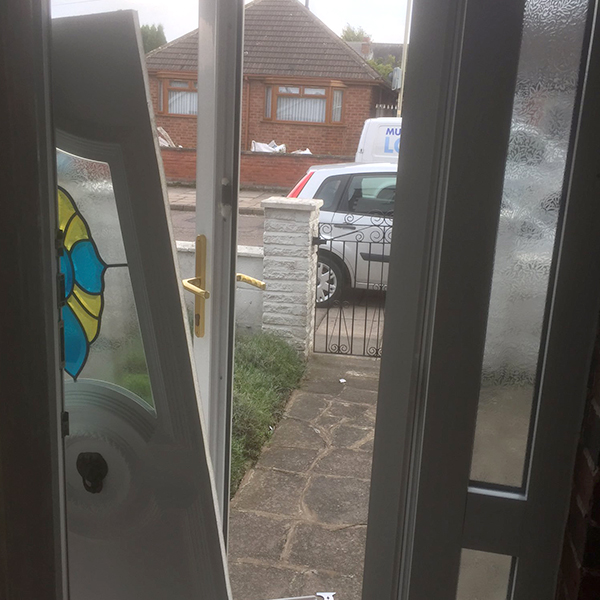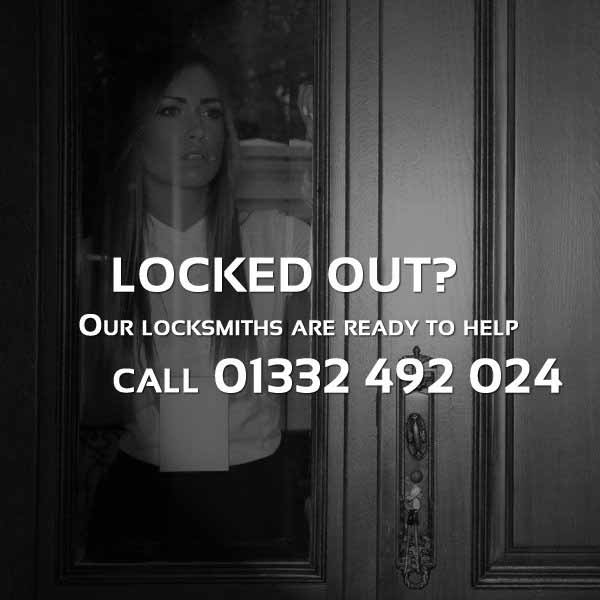 Locked Out? in Derbyshire?
Have you found yourself locked out of your home or business in the Derby area? we can appreciate it's a trying time for anybody in this situation and can be some what difficult to decide what to do first, if you cannot locate any key to gain access to your property, which is best to be 100% on first, do not try to re-gain access yourself, it's best left to a locksmith Derby specialist to regain entry by non-destructive methods, without damage to the door and frame itself.
Remember our locksmiths in Derby provide a FREE Quote prior to you booking our services, there is no pressure to take our services and you are welcome to ask any questions before accepting our help. The prices quoted over phone, are the prices you'll pay, strictly no hidden costs.
Pay Our Locksmith In Derby By Card
Now accepting payments securely by all major credit and debit cards, ideal for those emergency situations where you have lost your keys, and belongings and simply needing to get back into your property, it's that convenient you can also allow your friend or family pay our locksmith team over the phone for you.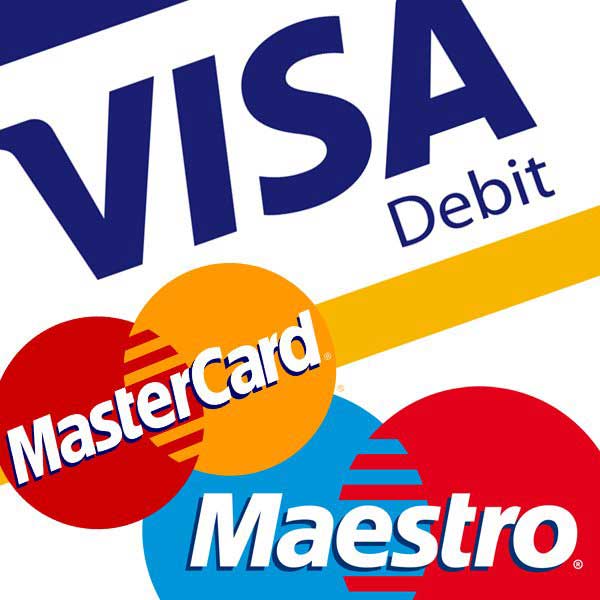 Why Use Budget Locksmiths Derby?
Being a 24 hour company, Budget Locksmiths Derby will be there for you at the most important times, be that morning, day, or night we can assist with all concerns. The Budget Locksmiths Derby team come prepared for all emergency scenarios, and all are trained to carry out all jobs big and small. We provide quotes free of charge, no hard sale! you are sure to receive our best price based on our budget policy. We would like to hear from you with any concerns or requirements call our friendly team on 01332 492 024.
Our Derby Locksmith
Services Include
Anti Snap Lock Change
We stock an extensive range of cylinder locks for all types of doors, for emergency situations and pre-booked scheduled jobs, we can supply and fit all parts.<
High Security Lock Change
Our locksmiths in Derby supply and fit Anti Snap cylinders as standard, so that you have further protection against the most common form of entry in burgalies, there are options for high security locks which provide the highest protection against lock snapping, which are by a brand called Ultion, they provide a guarantee with their anti snap protection. For more information about the types of locks available, you are welcome to call to discuss.
uPVC Door Repairs
From mechanism's to gear boxes to replacement handles, we'll be able to supply and replace any required parts that may have failed on your uPVC door.
uPVC Window Repairs
Locks, hinges, handles, all functioning parts can be supplied and replaced to have your windows working like new! your window may need to be assessed if there are unknown issues.
Safe Removals
Removal of commercial safes requires specialist removal equipment to securely and safely remove and transport the safe.
Vault Removals
The removal of ex-bank vault doors requires great care by vault experts, and heavy duty equipment to re-locate if required.
Safe & Vault Opening
On standby we have vault and safe specialists ready to assist any commercial company requiring opening or repairs of commercial sized safes and vaults.
Master Key Systems
Does your business premises need to be secured in such a way that only certain levels of staff have access to areas they are only given permission for? we can design a master key system to give levels of access to rooms or floor levels. Call to discuss.
Window Boarding
Smashed windows require temporary boarding to secure your property or business premises over-night, we are available 24 hours a day to secure and board all windows in the Derby area.